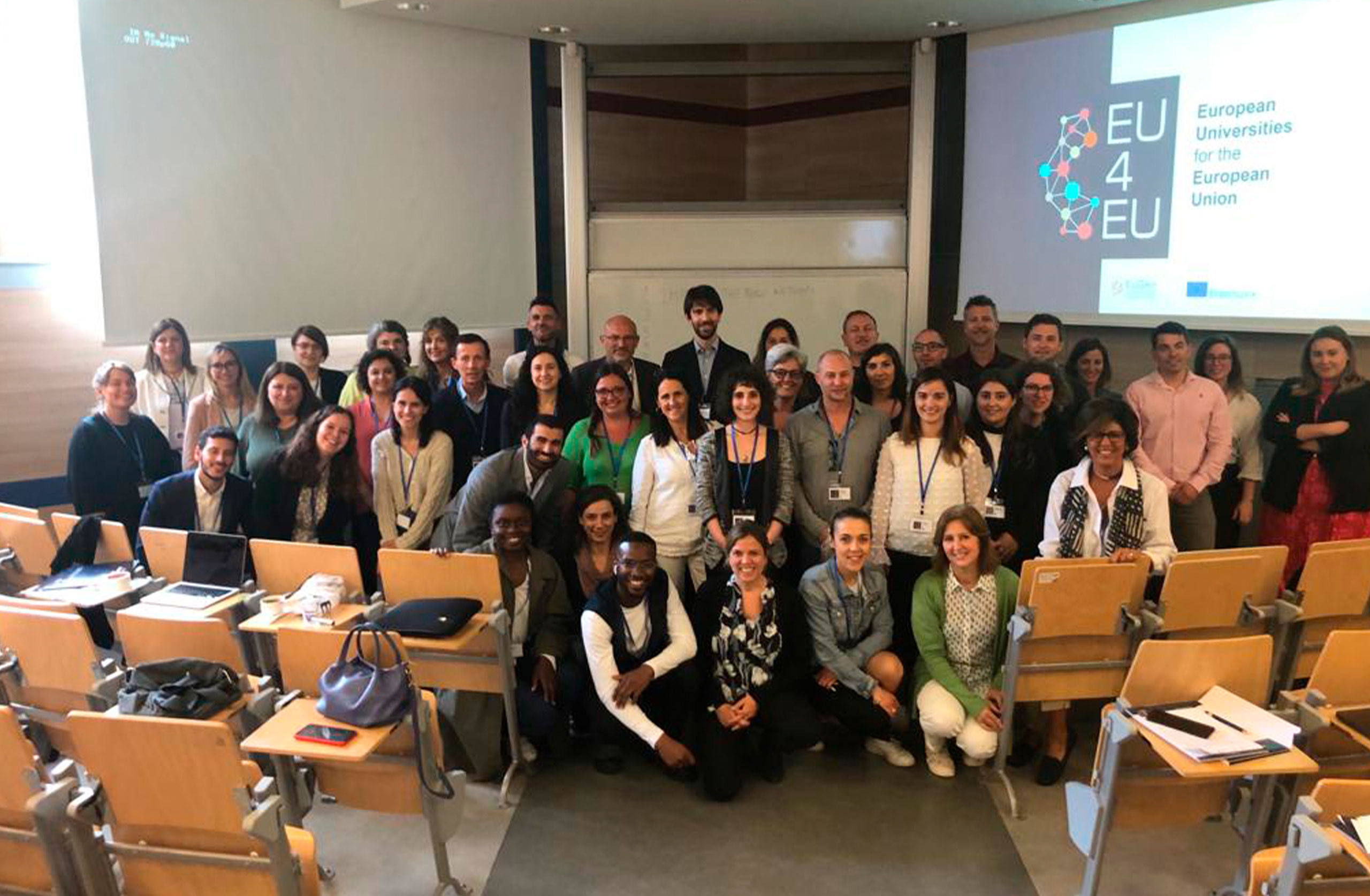 12 Jun

EU4EU – STAFF MOBILITY IN KRAKOW

Under the patronage of the European Parliament, the EU4EU STAFF MOBILITY took place in Krakow from 7 to 9 June, at the AGH University of Economics and Management, organised by EuGen – European Generation. The event was attended by people from most of the 46 universities partners of EU4EU, through EU4EU Italy, Spain, France and Portugal projects.

Staff Mobility is an action line subsidised by the Erasmus+ Programme, to foster the professional development of staff of Higher Education Institutions. In this case, the partner universities of the EU4EU Programme were able to update themselves on the Blended Intensive Programme and cooperation projects between Higher Education Institutions, refreshing their memories on the rules of participation and management, and above all by networking and launching project ideas in the framework of the EU4EU Programme.

EU4EU is an initiative that has been running for 8 years to organise university student placements abroad, through the accreditation of consortia of European universities and the recognition of scholarships for Erasmus+ placements. On this occasion, EuGen, coordinator of the Italian consortium and international coordinator of the four consortia, took stock of the initiative, analysing strengths and weaknesses as well as launching a concrete lines of action to enhance the service for the benefit of students, universities and host universities and host organisations.

There are many proposals to continue the path started and evolve. "Host organisations conveyed to us the idea that EU4EU is a niche product of high quality. The software is high level, the choice is interesting, the trainees are always very good. There could be more of them, and there could be more occasions during the year to organise the selections. The software could also improve, especially to facilitate communication between students and companies in the selection phase: saving searches and favourites, internal messaging, or the connection to platforms to organise interviews, and the automation of reminders. We get exciting feedback and we are very motivated to keep improving in order to satisfy everyone.

This was the statement by Francesca Romana Zotta, President of EuGen. Ad maiora!