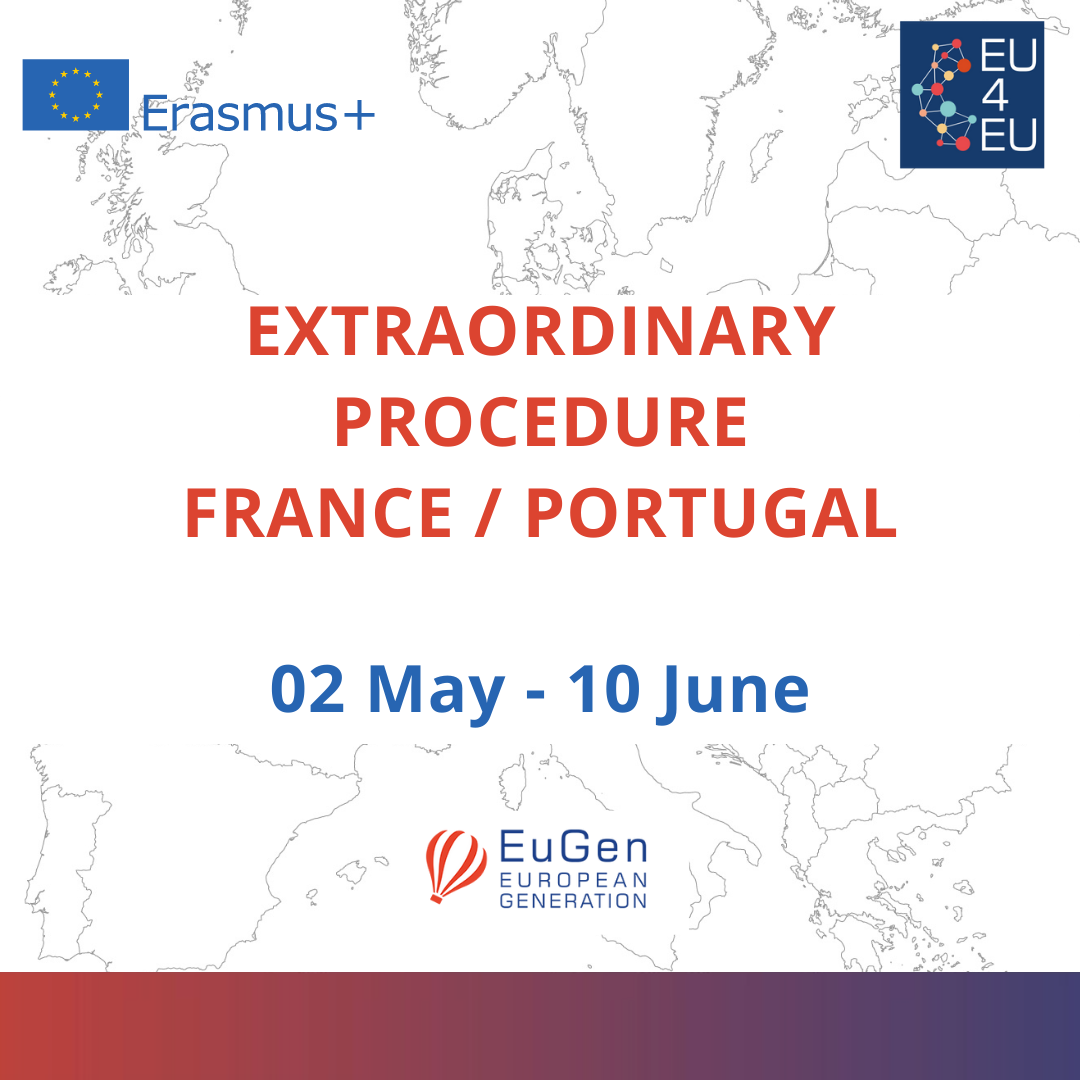 26 Apr

EU4EU – EXTRAORDINARY CALL FOR FRENCH AND PORTUGUESE STUDENTS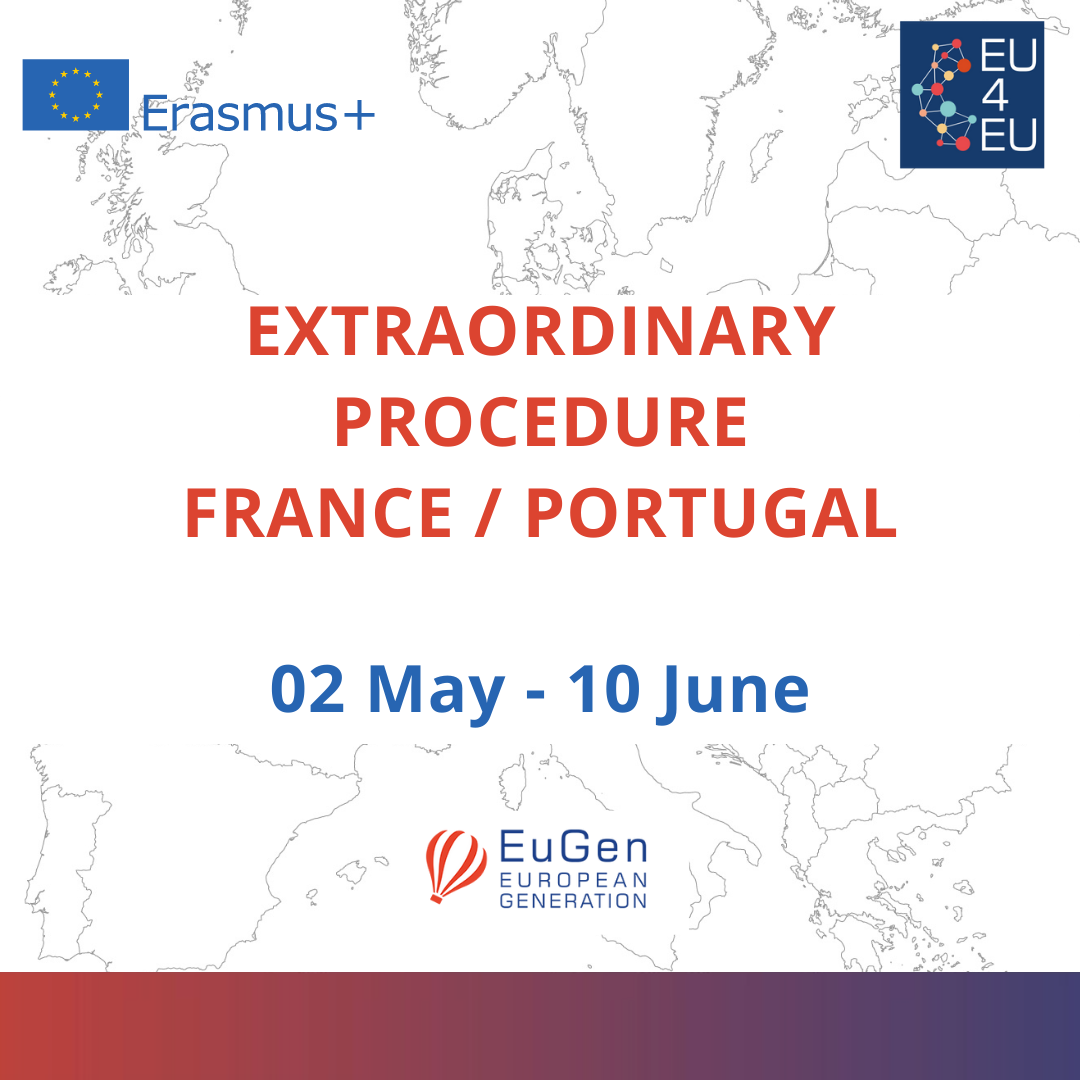 Rome, 26/04/2022
An Extraordinary Procedure will be open on 2 May 2022 for scholarships awarded by the EU4EU – Erasmus+ Scholarship for traineeship program. 
This new window will only concern Students enrolled at the universities of the consortia of France and Portugal.
The rules for participating in the new call remain almost unchanged compared to the previous call, although this time there is no Pre-registration phase for Students.
The Registration and the Matching Phase between Students and Host Organizations will take place at the same time, from 2 May 2022 to 10 June 2022. 
Successfully registered Students and Host Organizations will have the opportunity to contact each other to organize an interview.
Host Organizations should keep in mind that, since the Students Registration phase will coincide with the opening of the Matching Phase, the number of available students will increase with the passing of the days and the increase in registrations. 
Also, all Host Organizations who have incomplete or "Not Available" profiles can complete their application and flag their Availability. Host Organizations who do not wish to participate in this round must flag their profile as "Not Available" on the Portal.
New Host Organizations can register on the Portal to participate in the EU4EU – Erasmus+ program all year round. 
As always, participation for companies is FREE because the initiative is financed by the Erasmus+ Program. All the necessary information for the new Host Organizations is available on the EU4EU website, at the link Document and Rules.
French and Portuguese students who previously registered on the EU4EU Portal to participate in the last call, but who were not winners, can compete again in this Extraordinary Procedure, without having to register again. Their names will be immediately visible to the Host Organizations when the Registration and Matching Phase open (2 May 2022).
For the winners of the scholarships, it will then be necessary to follow the same rules as the previous call for the documents to be filled in and uploaded to the Portal.
Internships at Host Organizations must last between 2 and 6 months and must take place between 20 June 2022 and 31 May 2023.
DATES TO REMEMBER:
Registration (only for students) + Matching Phase: 2 May 2022 – 10 June 2022
Traineeships period: 20 June 2022 – 31 May 2023
For any further information, please consult the Document and Rules section of our website.