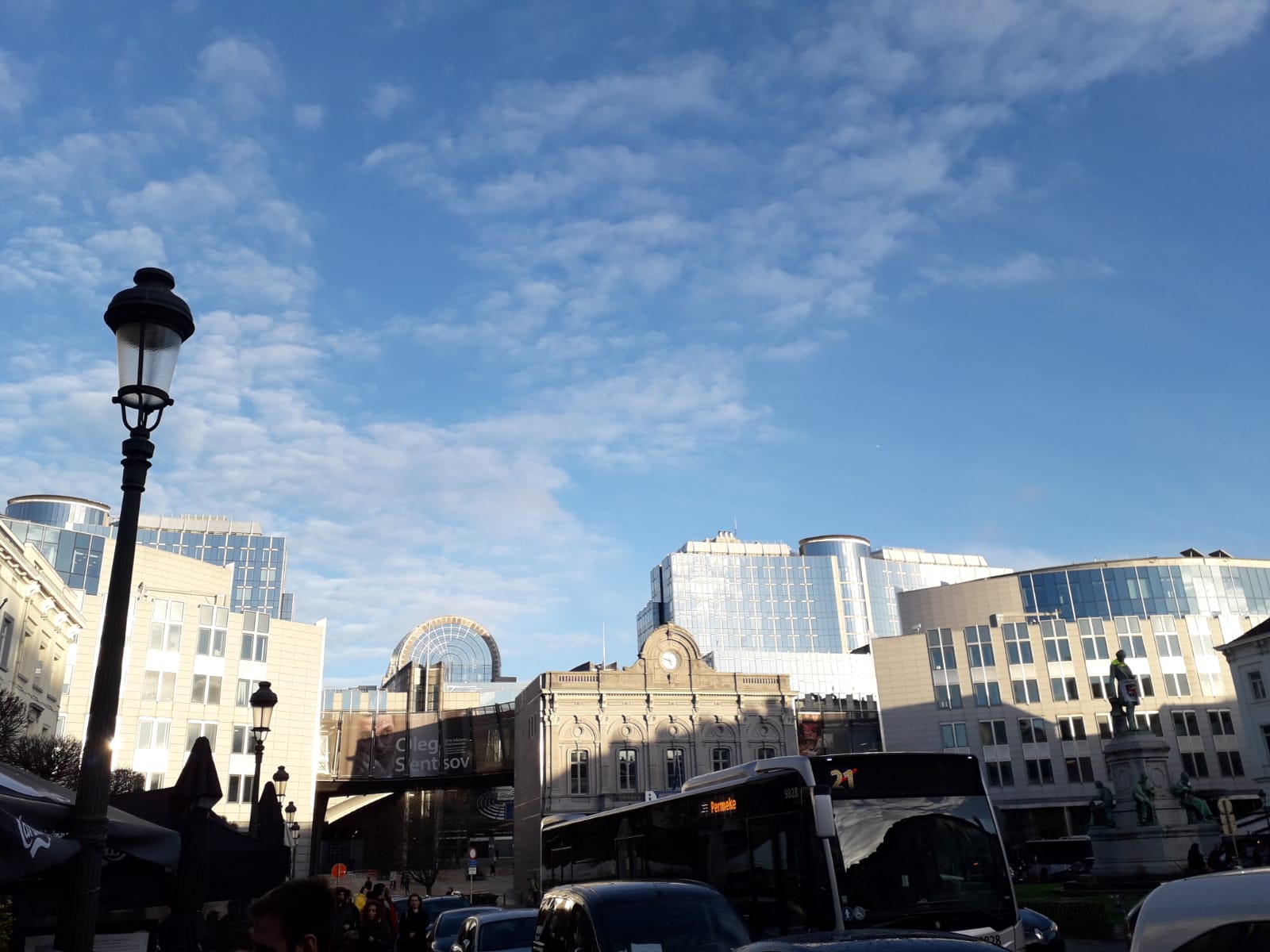 04 Mar

EU4EU MEETS IN BRUXELLES!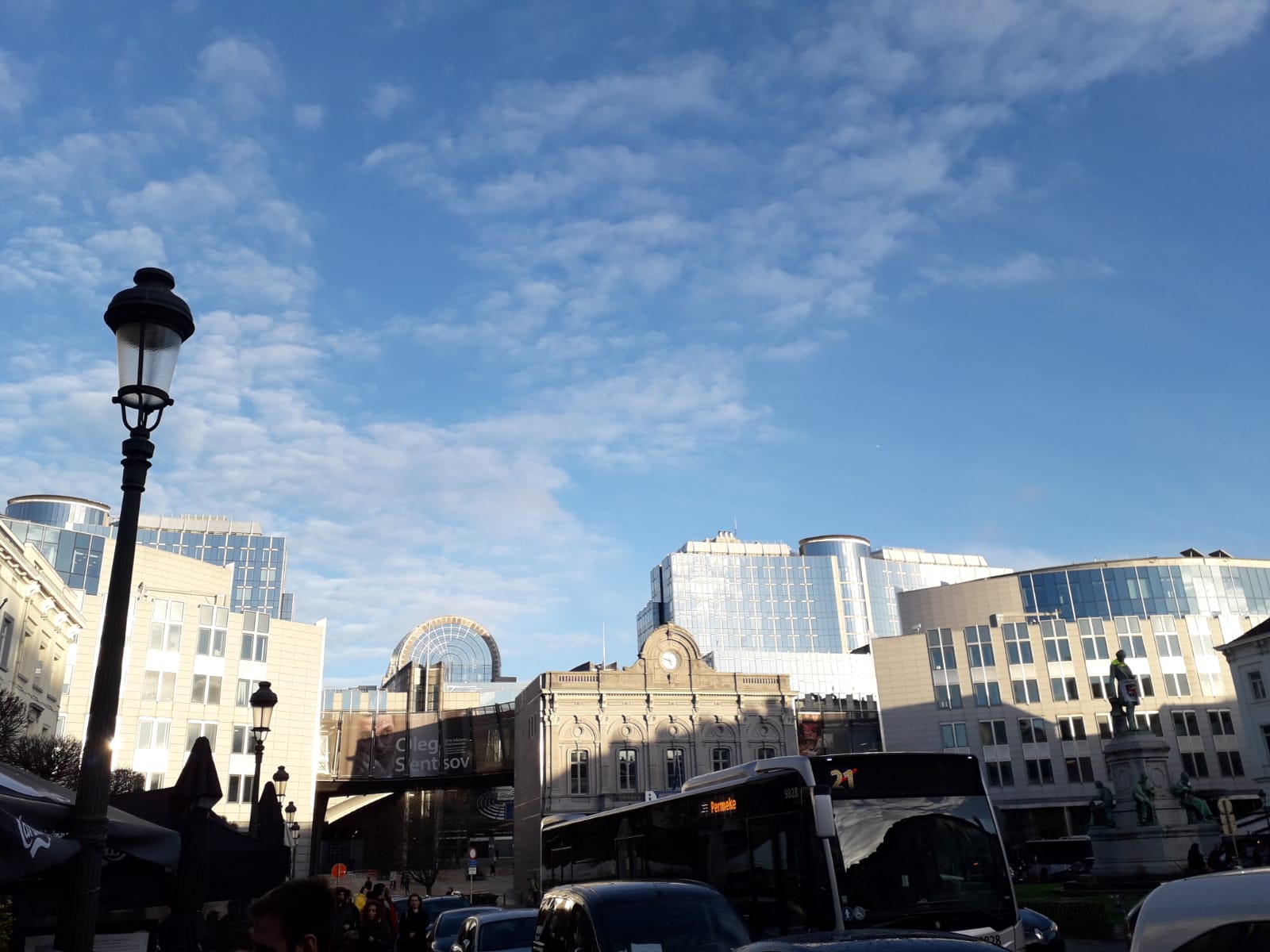 From Wednesday 6 to Friday 8 March the first 3-days training dedicated to the staff mobility of the universities of the EU4EU network consortia will be held in Brussels. The "1st EU4EU Transnational Training and Capacity Building Workshop" will involve representatives of the 35 universities of the EU4EU consortia, national coordinators, host organizations, and mobile trainees in a single event.It will be a unique opportunity to focus on tools and good management practices, improve transnational project coordination and strengthen collaboration with institutional partners.
The workshop at a glance
– 4 training sessions dedicated to the management methodologies of mobility projects and to the strategies and techniques of dissemination of activities.
–One open event, aimed to raise awareness and international outreach of the EU4EU initiative by analyzing how trans-national coordination of Erasmus+ national mobility consortia can be utilized as an strategic approach for education and learning mobility across the EU.
–An innovative methodology which combines theoretical, practical and active approach based on discussing real cases studies and teamwork.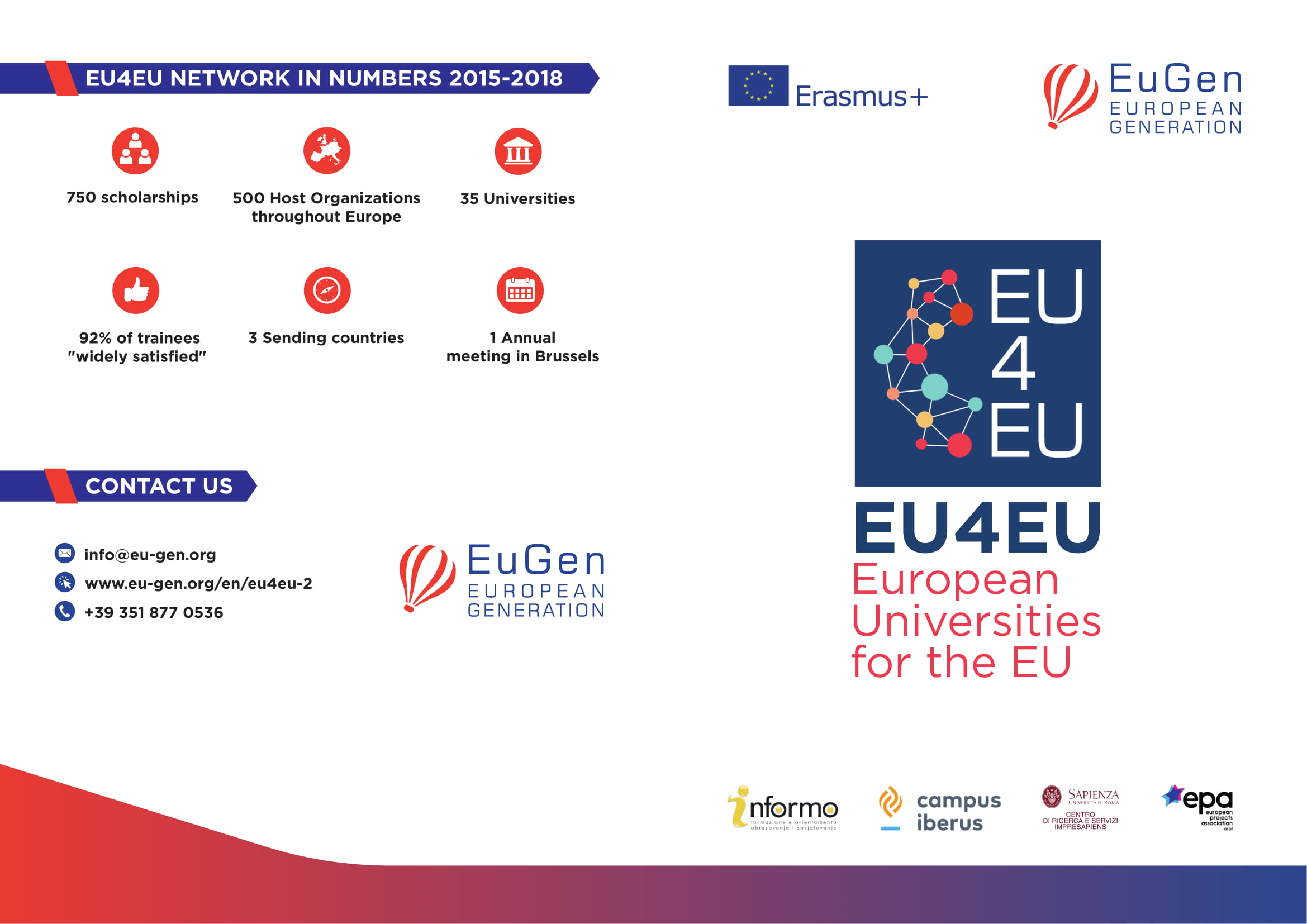 European Universities for the EU (EU4EU) is a collaborative initiative between university consortia co-financed by Erasmus+ funds under Key Actions KA103 and KA108. Its general objective is to facilitate the transition between university education and access to employment, effectively promoting new job opportunities for young graduates. Download the brochure.
Launched in 2015 and coordinated by EuGen-European Generation, this initiative gathers 35 European universities through 3 active Erasmus+ KA108 mobility consortia from Italy, Spain and Croatia, named and coordinated as following:
Key figures of the EU4EU joint initiative so far are:
− 4 years from the start
− 750 Erasmus+ mobility grants implemented
− 500 Host Organizations selected
− 35 Universities engaged
− 92% of trainees "widely satisfied"
− 3 countries involved: Croatia, Italy and Spain