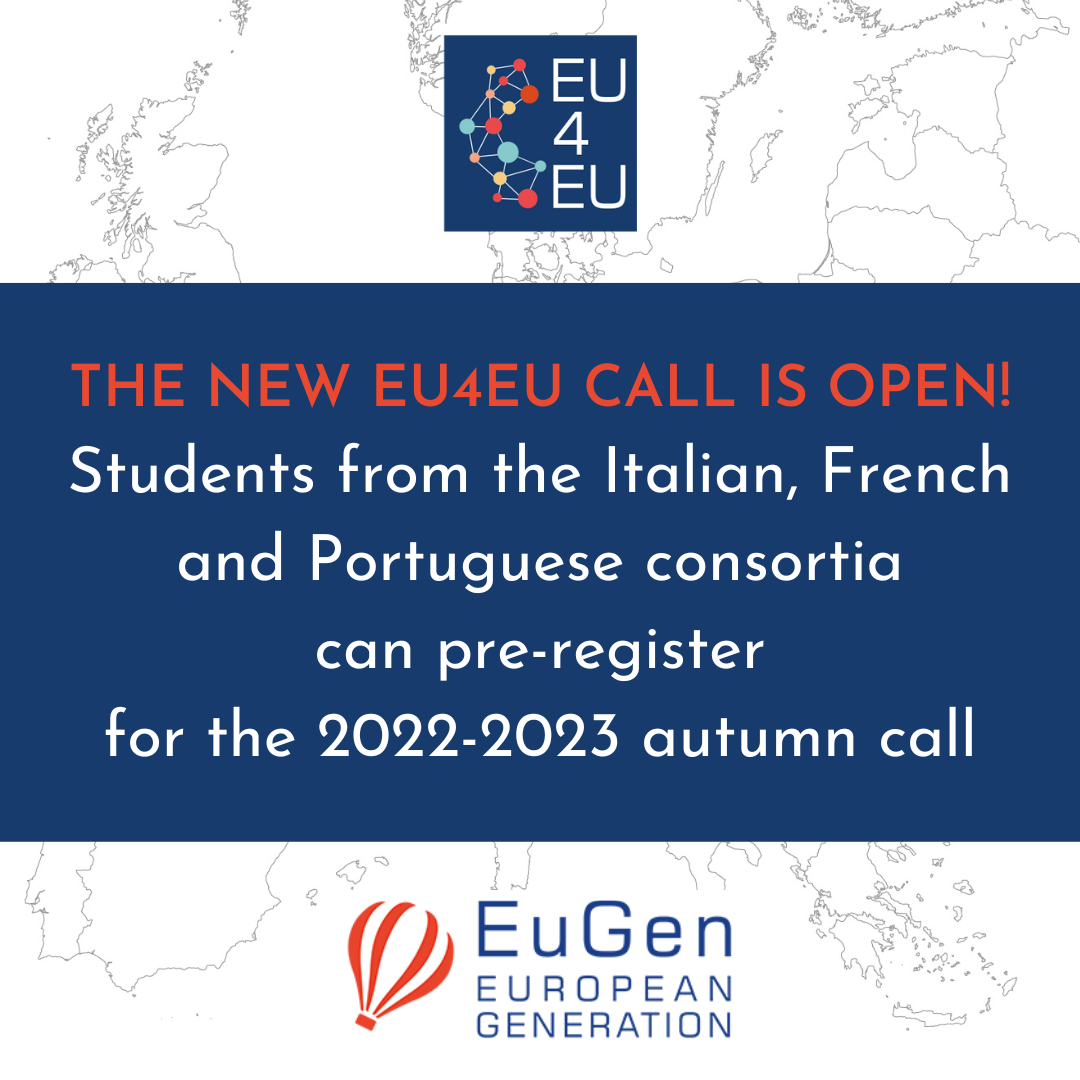 04 Oct

EU4EU – NEW AUTUMN CALL 2022-2023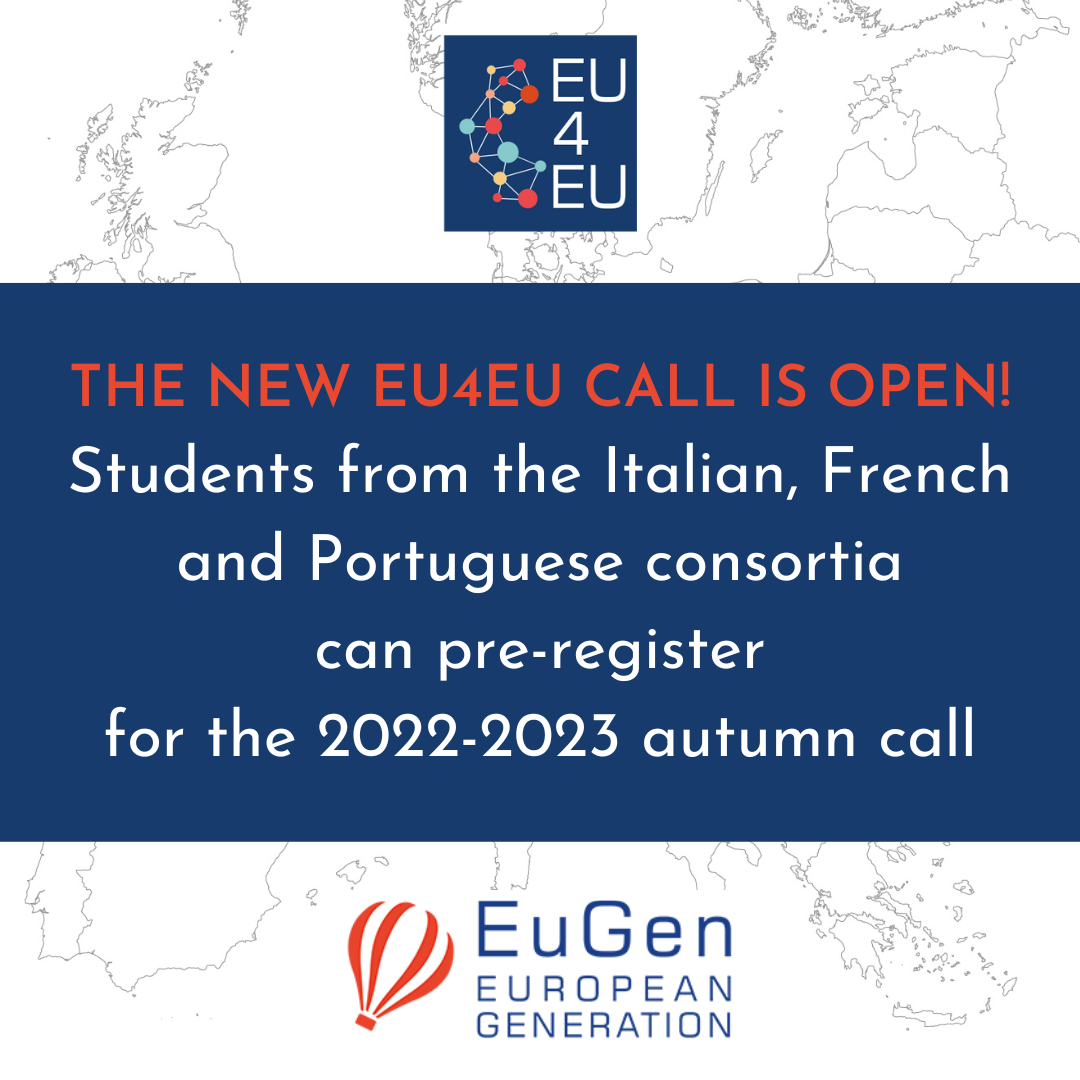 Rome, 04 October 2022
Today, 4 October 2022, the new EU4EU – Erasmus+ call opens for all university students wishing to apply for the chance to carry out an internship in a European company.
Students from the Italian, Portuguese and French consortia can therefore participate from today, while for the Spanish consortium the expected opening date of the call is Friday 07 October 2022.
Only students enrolled and/or enrolled in the first, second, third and short cycle of studies (bachelor's and master's degree, first and second level master's degree, PhD) of any field of study are eligible for mobility.
The 3 fundamental phases of Pre-registration, or alternatively Registration, and Matching with Host Organizations are also planned for this new call. The Pre-registration phase will close on 27 October 2022, Registration will end on 28 November 2022 and Matching can also be carried out by 28 November 2022.
Internships in Europe will, as always, have to last between 2 months and 6 months. 
It is expected that the rankings for the 2022-2023 call for applications will be made public by 16 December 2022.
Also on this occasion, as before, it will be possible to earn extra points by respecting some particular deadlines that are well indicated in the call for applications.
All the more complete and precise information can be found in the EU4EU – Erasmus+ new call by following the link: https://eng.eu4eu.org/documents-and-rules/