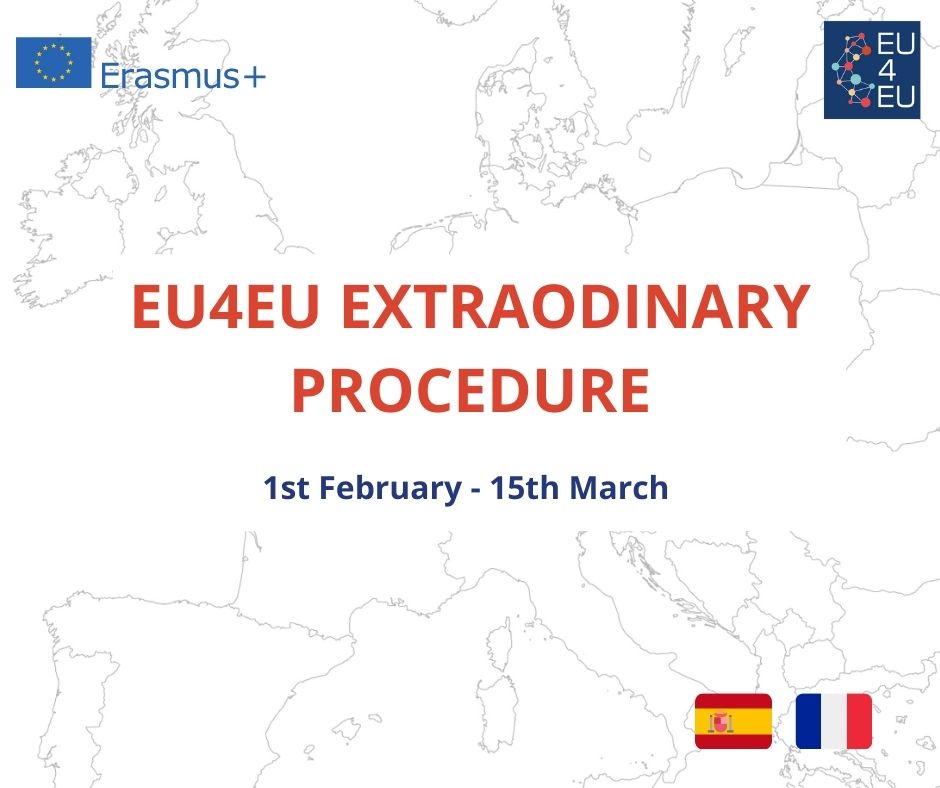 19 Jan

EU4EU – Opening extraordinary procedure 2021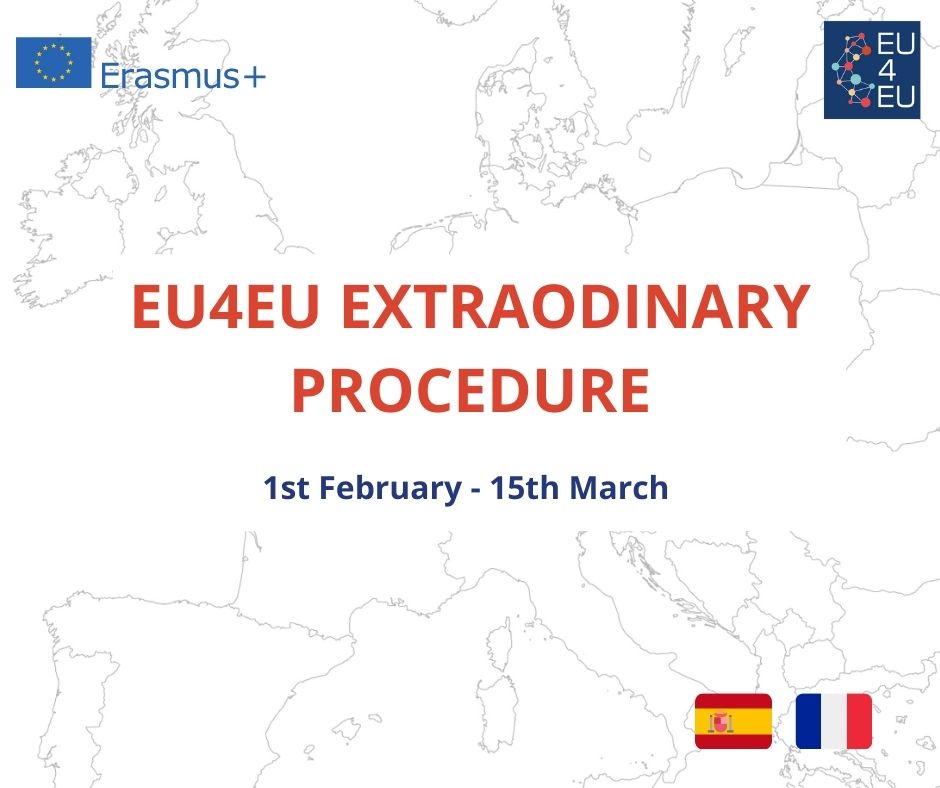 Roma, 19 January 2021
From Monday 1st February EuGen will officially open the EU4EU – European Universities for the EU  Extraordinary Procedure. Students and Host Organizations will be able to match from the 1st of February to the 15th of March 2021, the first matching window of the extraordinary procedure. The internships will take place from 2 to 6 months between 1st April 2021 and 31st May 2022.
Students of 24 EU4EU universities from France and Spain will be able to apply again to one of the Erasmus+ scholarships available for professional internships at a foreign Host Organization in Europe. Whether or not they have already applied in previous EU4EU calls.
Companies can participate for free by registering on the EU4EU Portal. The link to the project documentation on the EU4EU Portal contains all the necessary information. As always, participation for companies is free because the initiative is financed by the Erasmus+ Program. Host Organizations already registered and approved on the Portal must check on their account that they are flagged as "Available".
Companies will be able to filter and select, among hundreds of candidates with different background studies, those most suitable for their traineeship vacancies.
All the necessary information is available on the EU4EU Portal, at the link "project documentation".
What changes from the previous EU4EU Calls?
The change concerns the students registration: registration and matching phases are combined. During the extraordinary procedure the student's registration is approved in real time, and in the same time window the approved student can access the matching phase.
In addition, the students profiles that have been already approved during the autumn call but who didn't match with an Host Organization, don't need to register again and they will automatically be able to access the Matching with the Host Organizations from 1st February.