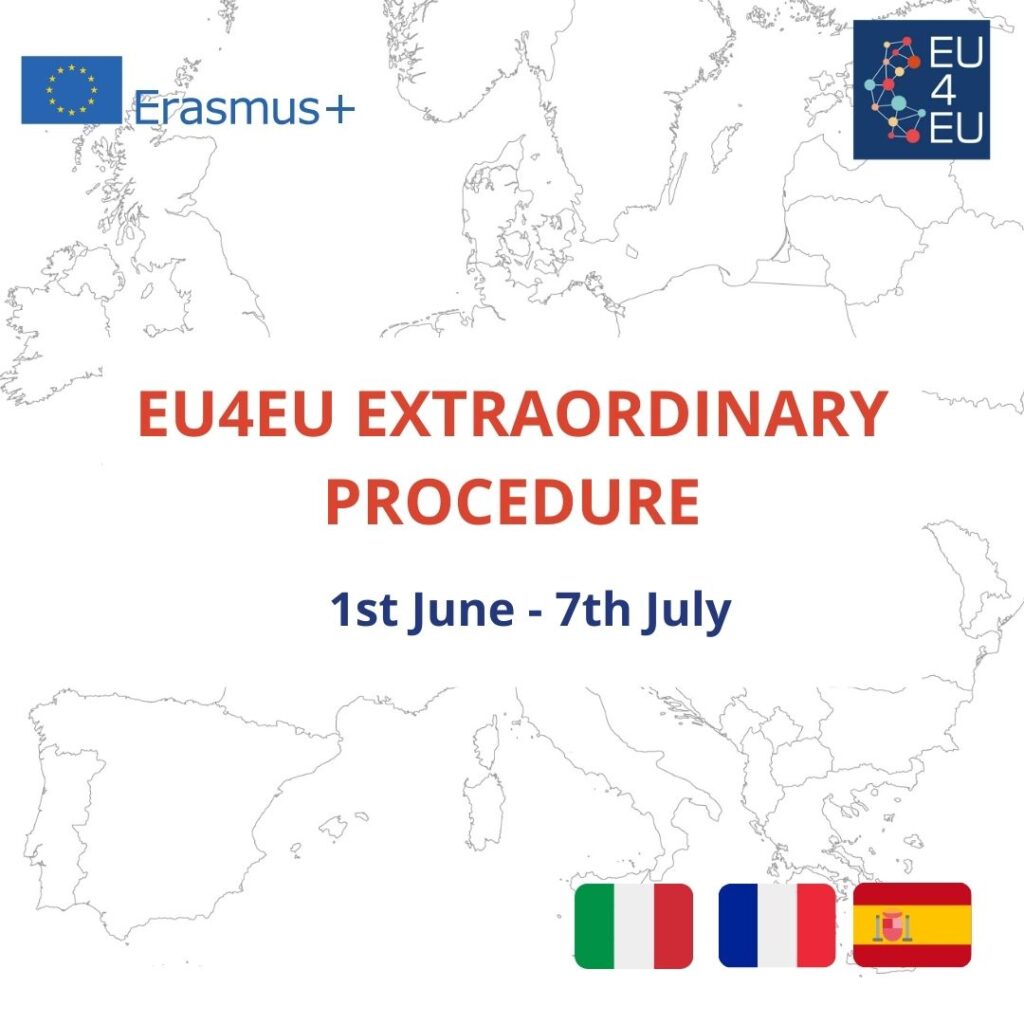 18 May

EU4EU – Opening of the second window of the extraordinary procedure 2021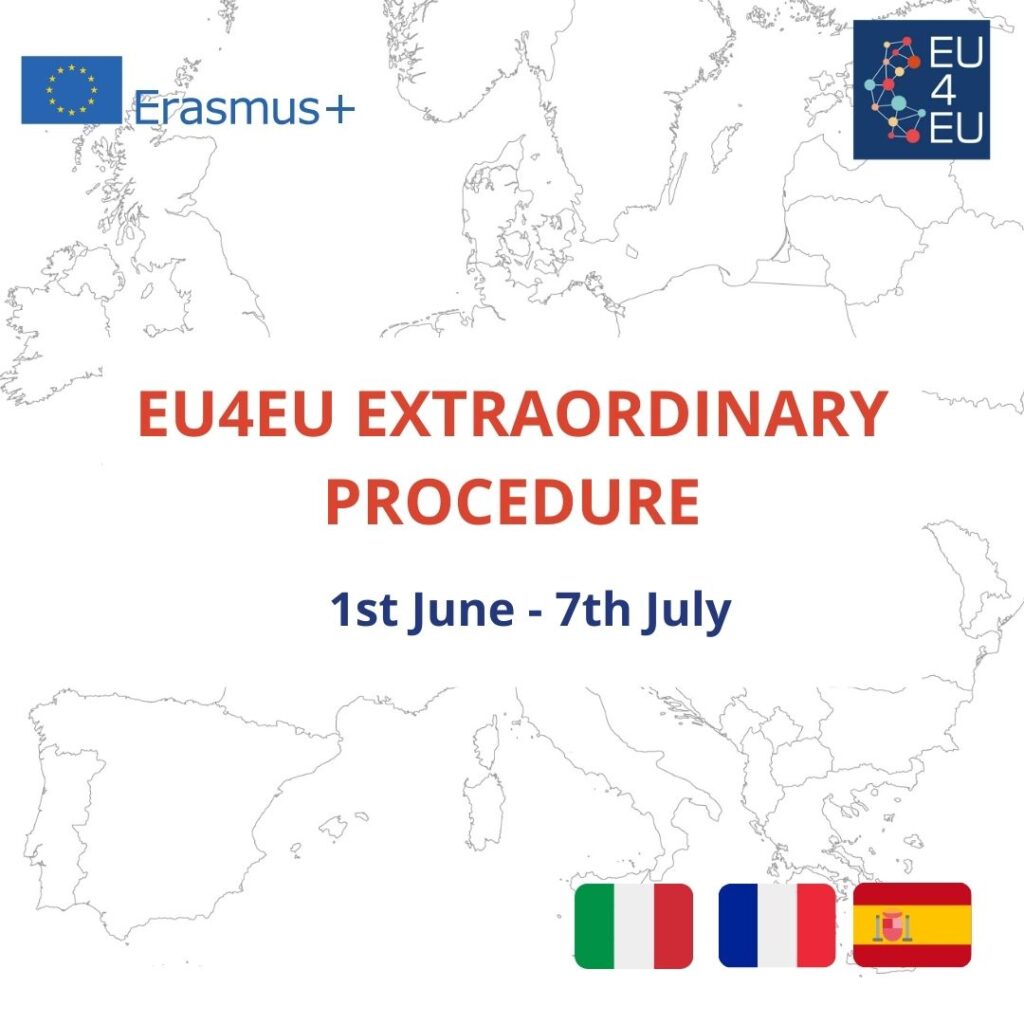 Rome, 18 May 2021
On June 1st, the second window of the EU4EU – European Universities for the EU Extraordinary Procedure will open. Students and Hosts Organization will have another opportunity to have interviews and finalize the matching from the 1st of June until the 7th of July. The internships will take place from 2 to 6 months between the 15th of July 2021 and the 31st of May 2022.
In this second window, students from 35 Italian, French and Spanish universities will be able to match with a European Host Organization and apply for an Erasmus+ scholarship for a professional internship.
Companies can participate for free by registering on the EU4EU Portal. As always, participation for companies is free because the initiative is financed by the Erasmus+ Program. Host Organizations already registered and approved on the Portal must check on their account that they are flagged as "Available".
Like in the previous matching window, the registration and matching phases are combined, which means students can access the portal and start matching the moment their registration is approved.
Moreover, students who were approved during the previous calls but didn't match with any Host don't need to register again.
All the necessary information is available on the EU4EU Portal, at the link "project documentation".