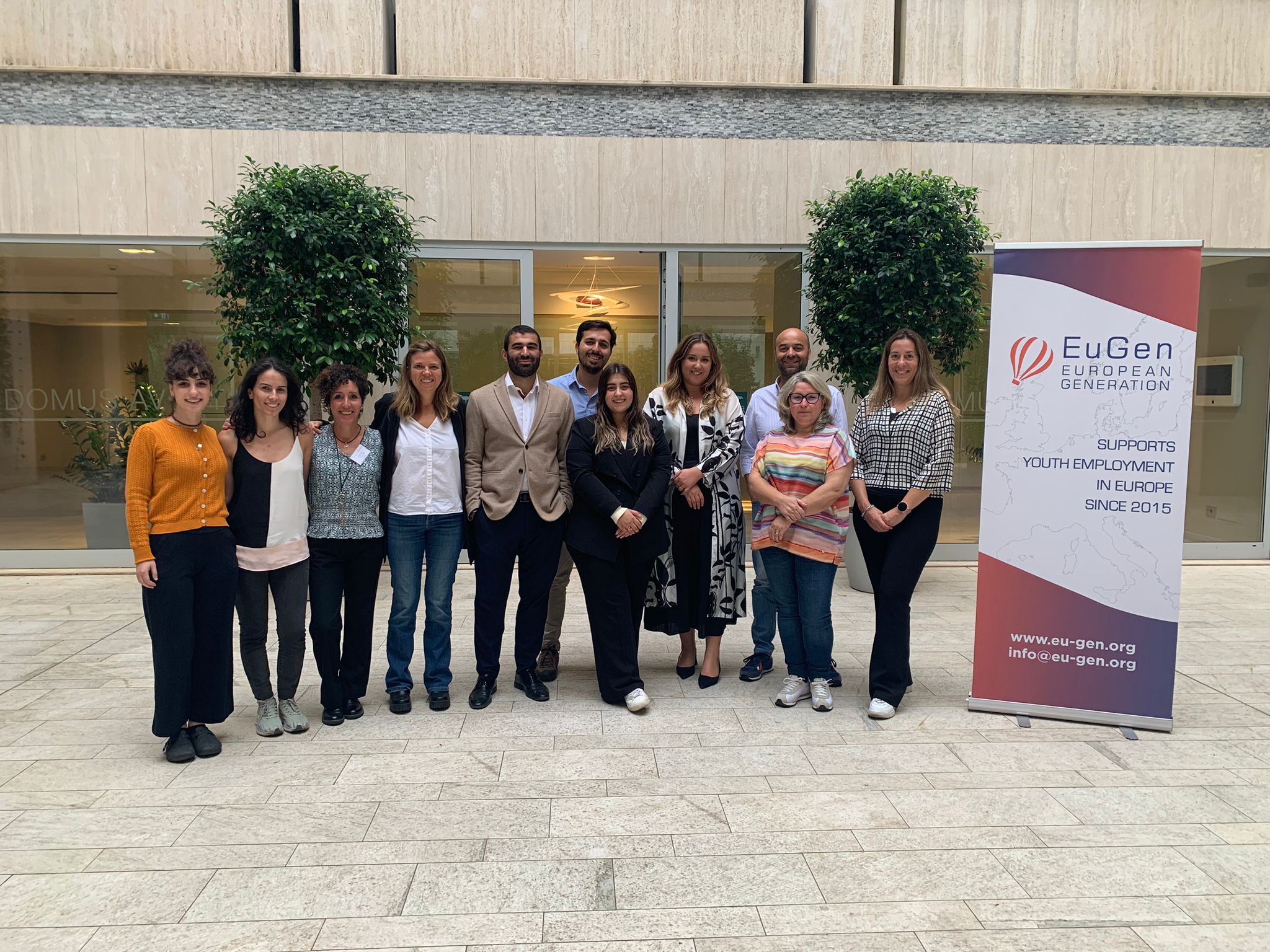 30 Sep

EU4EU – PORTUGAL STAFF MOBILITY/SEPTEMBER 2022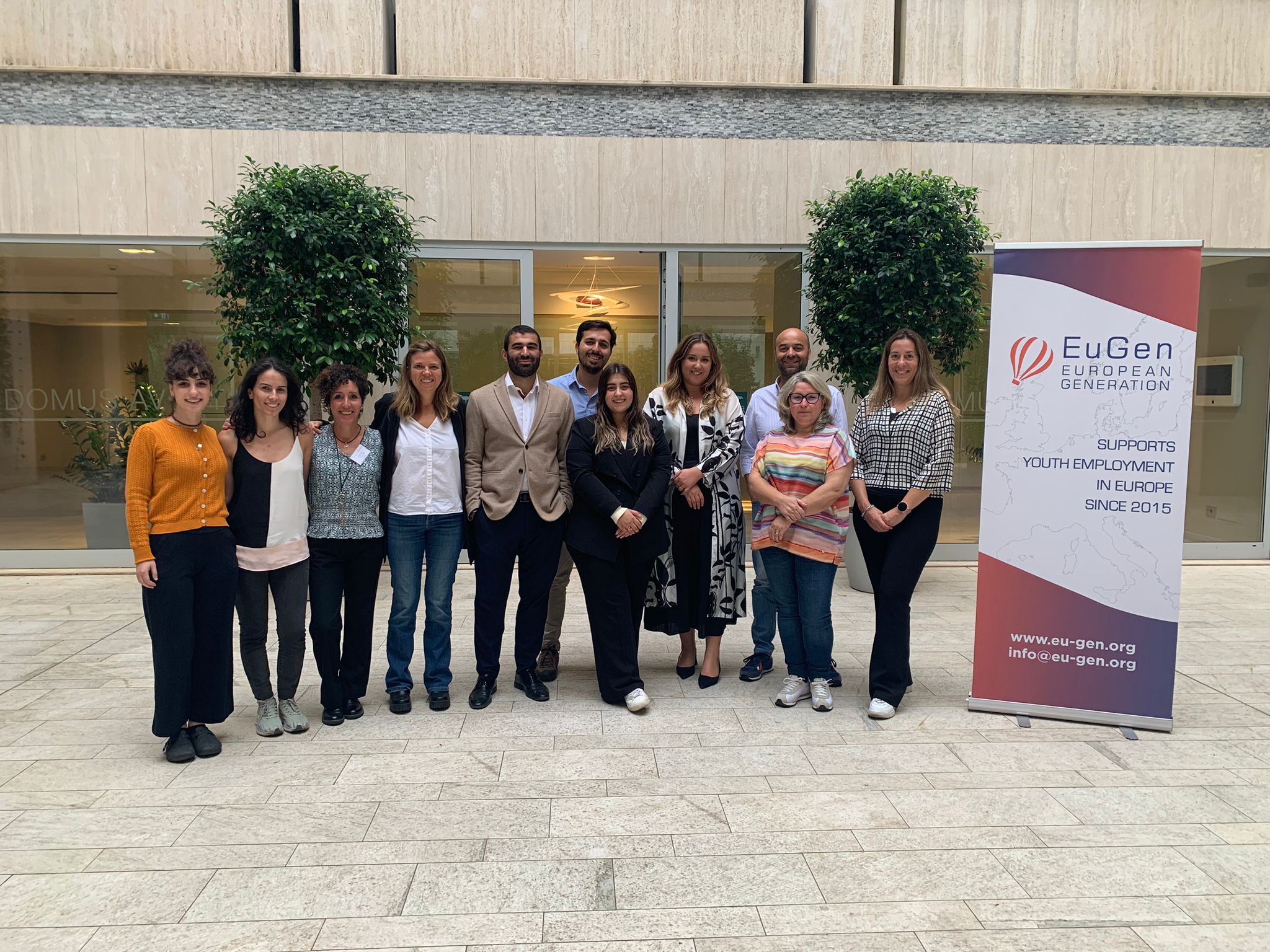 Rome, 30/09/2022
The Staff Mobility 2022, which saw the consortium of Portuguese universities travel to Italy and specifically to Rome, ended today. The event kicked off in the afternoon of Wednesday 28 September 2022 and ended close to the opening of the new call for EU4EU – Erasmus+ scholarships for traineeships. 
The 3 days that EU4EU Italy staff spent with university representatives were rich in exchanges, updates and above all dialogue, all aimed at finding the best strategies to optimally inform Portuguese students about the opportunity that EU4EU represents and to increase their presence among all the young people who enroll in the programme and complete the steps foreseen to win the precious European scholarship.
A first phase, which was dedicated to review the milestones of EU4EU and the achievements, was followed by a moment of analysis of the numbers related to Portugal, in order to try to identify together the strengths of the Country and the aspects on which to work to improve. 
The EU4EU programme was analyzed both from the point of view of its internal organization, deepening the work of the Italian team in particular during the opening of the calls, and from the point of view of external communication, undoubtedly addressed to the Host Organizations but also to the students who, through clear and timely messages sent using the right means of communication, can get to know the project and become part of it.
All the representatives of the Portuguese universities, together with the ISG leader, were collaborative and participative, and explained their point of view on the programme thoroughly, analysing in particular the habits and customs of young students in Portugal, so as to be able to organise the work of EU4EU taking into account the needs of the universities and their experience with European mobility. 
There was no shortage of smiles, relaxation, good food and interesting chats: getting to know each other in person was a wonderful intercultural experience that enriched us and made us feel like true European citizens. Undoubtedly, these were intense days of collaboration, data analysis and dialogue aimed at finding practical and functional solutions for all.
There was no shortage of updates on the progress of the mobility staff on our social networks, which as always was also a time to get to know each other face to face and to collaborate in a positive and constructive atmosphere. We are very happy to have hosted the Portuguese universities and very satisfied with the success of this event.