07 Oct

OPEN VACANCY AT EU-GEN: PROJECT MANAGER ASSISTANT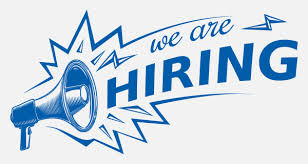 An opportunity has arisen for a forward thinking, proactive individual to join EuGen team in Rome in the role of Project Management Assistant.
EuGen – European Generation is looking to recruit a Project Manager Assistant who will assist in the Association's project activities.
In particular, she/he will carry out activities of liaising with partners, helpdesk, organizational secretariat, updating of web contents, monitoring, reporting and communication.
The candidate must communicate fluently (C1 level) in English and Italian.
Interested applicants are to send a motivation letter and CV by email to info@eu-gen.org. The closing date is 25 October.
Late applications will not be considered.
Details of the vacancy are shown below.
---
EuGen is a non profit association founded in 2015:
to promote the transnational mobility of young people and the transition between training and work, enhancing human and professional attitudes and skills;
to train and support the community in accessing EU funding to stimulate local growth and to overcome the economic and social imbalances between the regions;
to feed the feeling of European citizenship based on the principles of solidarity, non-discrimination, equal opportunities, respect for the human person and social inclusion;
to affirm the right to culture, education and lifelong learning with a view to transnational cooperation.
Key responsibilities will include:
Administrative, monitoring, communication and reporting duties related to EU funded projects.
Implementing and maintaining procedures / administrative systems.
Liaising with staff, consultants and partners.
Helpdesk service.
Keeping up well-organised internal filing systems, databases and office records.
Regularly updating web content.
Requirements:
Must be pro-active, self-motivated and problem solver.
Ability to work without supervision.
Excellent time management and organisational skills with an eye for detail.
Excellent oral and written English and Italian communication skills.
Excellent knowledge of standard software packages and the ability to learn company-specific software.
Preference will be given to applicants with experience in European Projects Management.
Minimum 3 years of experience in a similar post is an asset.
Good knowledge of French, Spanish or Portuguese language is an asset.